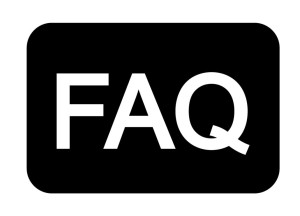 You've got questions and we've got answers. Click on a topic to see best practices for these applications, along with specific customer questions we have answered. Or Click Here for All FAQs.

Learn how to get a deep clean right down to the surface. Lipstick, tannin and other residues are no match for our safe to use, non-caustic and highly-effective glassware detergents.

We answer questions about best practices in this section such as,  To soak or not? What temperature is best for fast cleaning? What pH cleans grease and other tough residues? Click for answers to these and other general questions.


Down to the metal clean means no residues in the fryer that can deteriorate the quality of the oil and the food it cooks. Safe to use and non caustic. No boil outs required.

Whether you need to remove rust, tough residues, or just restore shine, we can tell you what to use and how to do it.


Our products penetrate, break down, and help lift and remove food soils, yet are safe on surfaces.


Food safety requires flawless, consistent removal of proteins from surfaces. We'll share the methods and detergents that do it best.

To eradicate scale and heal stainless steel from rust, you must reach down to the surface where scale and rust wreak havoc on your equipment.


To produce great tasting food, you rely on clean and sanitary equipment. We help keep your equipment clean, safe, and in top working condition.

Whether it's spotty windows or spotty tableware, a dirty dining room makes customers wonder about the state of the kitchen.  Protect your reputation by keeping the front of the house spotless.

Make sure the customer's first impression is a good one.  Keep building exterior, garbage cans, driveways, sidewalks and parking areas clean and grease free.