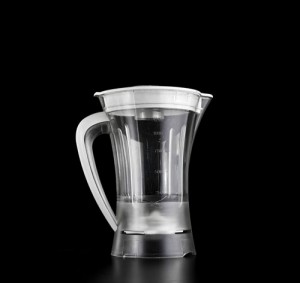 How to clean plastic blender containers:
Machine wash or manual clean with Detojet® low foaming liquid detergent.
Use 2 Tsp Detojet® per Gallon of hot water.
Clean plastic parts by soaking or with a sponge dipped in the solution.
Rinse with fresh water.
The Detojet® solution can be used in automated glass washers commonly found in bar-sinks.