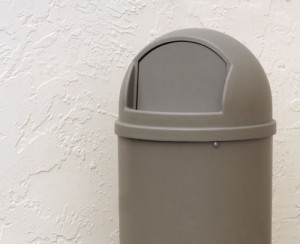 Cleaning Interior Facilities FAQs
How to remove foul odors from garbage cans with Alcojet®:
Add 2/3 cup of Alcojet® detergent to 4 gallons of warm/hot water (See Table 2).
Using a long-handled scrub brush, dip the brush into the Alcojet solution and scrub inner walls of the garbage cans.
Let solution sit for 10 minutes.
Rinse thoroughly.