Wondering how to restore stainless steel, get protein contamination out of butcher block, or how to best clean your deep fryer? Our Smartphone App has the answer.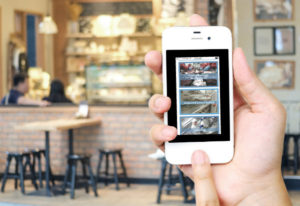 Both our website and Smartphone App have everything you need to make sure your restaurant is beyond just "up to code." Run a tight ship and a sparkling operation in the front and back of the house with the help of Alconox Inc.  The App lets you browse FAQs, access best practices for cleaning different types of residues, and read step-by-step cleaning methods for the front and back of the house.
The Alconox, Inc. App solves your cleaning needs and puts detergent selection information right at your fingertips. Based on our Critical Cleaning Guide, widely available in pdf and hardcopy, this App provides the same information in a convenient, browsable, sleek format. Accessibility to cleaning and detergent information has never been easier.
Download for free today.  A veritable must have app for our customers, dealers, and processing scientists and engineers alike!