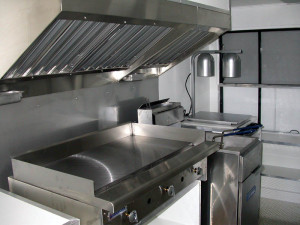 Watch the Equipment Cleaning Tutorial
Grill Cleaning with Alconox® or Alcojet® :
Either make the paste using boiling water or heat the grill surface over the stains. The paste should look watery with some clumps of detergent.
Apply the paste over the stains and let it sit for a few minutes. If the water is evaporating, you can add more.
Use a grill scrub pad and scrub the stained area as well as the rest of the grill. If applicable, rinse the grill with potable water.
Both Alconox® or Alcojet® will work effectively on Chrome grill tops. The detergents will remove the residues and shine the chrome to a "sparkling brilliance" (the original Alconox detergent tag line from 1946!).