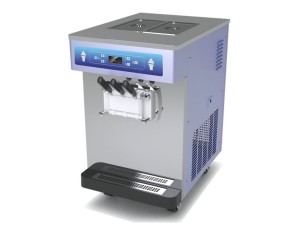 Watch the Equipment Cleaning Tutorial
Download our Stainless Job Aid
How to Manually Clean Yogurt and Ice Cream Manufacturing Equipment with Citranox®:
Add 2 cups Citranox® to 4 gallons of warm to hot water (4 oz or 1/2 cup to 1 gallon of water). Use warm to hot water to achieve more effective cleaning results.
Use a scrub pad or brush dipped in the Citranox® solution and wash parts.
Rinse thoroughly by running tap water over the cleaned parts.
Dry thoroughly.
Repeat as specified by equipment manufacturer or as scale buildup is noticed.
Do not use on internal parts with automated cleaning systems.