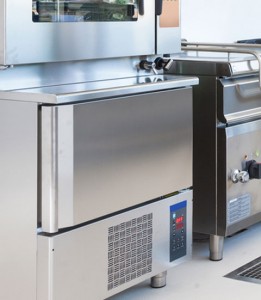 Watch the Equipment Cleaning Tutorial
To produce great tasting food, you're relying on clean and sanitary equipment. Oils, food, carbon, scale and corrosion all must be removed to run a truly clean operation. Successful kitchens don't just look clean, they are clean. Because when it comes to food safety, it's what you don't see that really counts. Whether it's ovens, steamers, holding cabinets or walk ins. they need to be Alconox clean — a down-to-the-surface clean that you can count on.
Questions: Click for the Answer.
Do you have a checklist or job aid for cleaning the equipment in my commercial kitchen?
How do I remove bacteria and scale from my ice machine?
How do I remove lime scale from my steam oven?
How do I best clean coffee equipment?