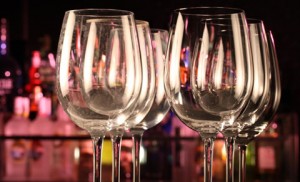 Download Barware Application Sheet
When cleaning commercial kitchen barware, you want deep cleaning solutions that are safe to use, non-caustic and highly effective. In fact, you want nothing but a deep clean right down to the surface. That's the power of the critical, food grade cleaning solution family for bars and restaurants by Alconox Inc.: Liquinox® manual cleaner and Alcojet® automatic machine washing detergent.
Both are specially formulated to deep clean commercial kitchen barwares, equipment, and surfaces squeaky clean and leave them residue free — with minimum effort required. Highly concentrated to save money and shelf space, both Liquinox® and Alcojet® are biodegradable and drain safe. Professional food service cleaning solutions that outperform — from the critical cleaning experts at Alconox Inc.
Questions: Click for the Answer.
Does Alconox have a detergent that can clean my glassware in a dishwasher better than other brands on the market?

We have a line of grocery stores that have a wine dispenser. The dispensing lines need to be cleaned, and they are looking for a citric acid based cleaner.

Can fragrances, dyes, dispersants and detergent residues found in household cleaners interfere with sensory appreciation of wine in a wineglass?