Cleaning Checklist: Front of The House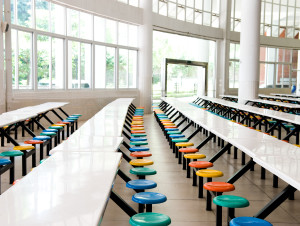 Have you ever gone to a restaurant and the glassware had lipstick? the plates had other people's food, the silverware was clearly not cleaned. Did you ever go back to this restaurant? Often times first impressions can make or break a restaurant's staying power. It turns out that the same detergents that clean fryers and cooking equipment can be used for tableware and problem spots throughout the front of house. Commercial kitchen dishwashers are super fast cycles and can leave behind food residues. Presoaking tableware can be a key to serving fresh food on sparkling clean tableware.
There are so many places in the front of the house that can benefit from Alconox Inc. detergents.
Here is a checklist of places to clean:
Barware / Glassware / Stemware
Coffee and Brewing
Countertops
Tableware
Dishware /Plates
Floors
Garbage cans
Grout
Ice Machines
Tabletops
Walls
Windows and Glass