Cleaning Restaurant Walls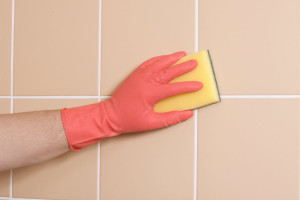 Q. We want to do a better job keeping our dining room clean. Do you have something that we can use on both tableware and facilities? We are having a particular issue with front of the house walls getting dirty.
A. Yes! You have come to the right place. Products like Alconox PFS® or Liquinox® would work well in many places around the restaurant including back and front of the house. Here's some basics on cleaning walls with Alconox Inc. detergents with a bucket and brush. You can also use a spray bottle to apply the detergent to walls.
Add 2/3 cup of Alconox PFS® or Liquinox® detergent to 4 gallons of warm to hot water
Dip towels and scouring pads in deteregent solution.
Scrub the wall surfaces until clean.
Rinse thoroughly with fresh water and dry.