Meet a Clean Kitchen's Best Friend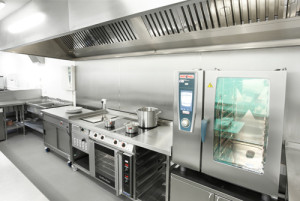 Q: Are their different methods to cleaning with Alconox PFS® Powered for Foodservice?
A: Alconox PFS can be used throughout many areas of your commercial kitchen. It is not only a powerful hard surface detergent, but is also non-caustic, drain-safe and biodegradable.
Here are some methods and applications for our versatile detergent:
Soak or Simmer
Alconox PFS® and water go to work. Applications include: open-pot, tube-style or flat-bottom fryers.
Bucket & Brush or Spray Bottle
Use Alconox PFS® to scrub or spray on applications like hoods, fryer exteriors, walls, floors, counters, and warming oven racks.
Paste
Alconox PFS® paste makes haste on flat griddles and grease stains on interior and exterior facilities.
Click this link for step-by-step job aids and infographics.