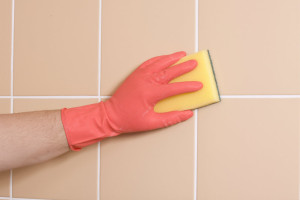 How to Clean Walls with Alconox®:
Add 2/3 cup of Alconox® detergent to 4 gallons of warm water
(See Table 2).
Dip towels and scouring pads in Alconox® solution.
Scrub the wall surfaces until clean.
Rinse thoroughly and dry.
How to Clean Walls with Liquinox®:
Use 2 Tbsp. Liquinox® per Gallon of hot water.
Clean walls with a soft cloth or sponge.
Rinse with fresh water.